CORPORATE SOCIAL RESPONSIBILITY
Blair & Company believes in the power of human potential. Through focused investment, employee engagement, and thoughtful advocacy efforts, we are proud to support organizations working to strengthen communities close to home and abroad.
We have established relationships with several organizations whose missions are to provide relief to some of the areas where it is needed most; cancer research, environmental awareness, child welfare, and international disaster relief.
We share our success by giving to the following non-profit organizations: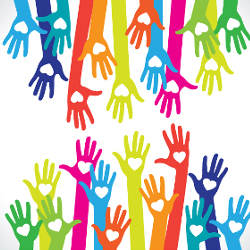 Blair & Company employees give generously of their talent, time, and compassion. They serve as volunteers in their communities helping to solve problems and improve lives. In addition to our direct giving campaigns, we have several partner programs in place to work hand-in-hand with our employees as they support the causes they find meaningful. Together with our employees we contribute to:
Wounded veterans
Local area animal shelters
Local area food banks
Girl Scouts of America
The American Cancer Society
The American Heart Association
Autism SPEAKS
Toys for Tots
International Mountain Biking Association
We appreciate your interest in Blair & Company's charitable goals and objectives. We believe that by working together we can all reach our potential. That's why Blair & Company is actively involved in the communities where we live and work, and why our employees are leaders in helping these communities succeed.